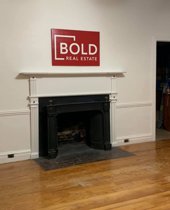 BOLD Real Estate has made their move to their new building. Same town, different spot! We are now located at 45 Main St. in Mattapoisett.
The work has been completed and our team of BOLD agents have settled into the new historic building and are ready to help you with all your real estate needs.
The new building is cozy and inviting and has plenty of room for our BOLD bins and the BOLD bus. List with us and we will provide BOLD bins to help you downsize and declutter. Fill them up and we will repurpose your belongings for you. We also offer our BOLD bus to help you with your move.
Our kind, caring agents are excited to be in their new office and are looking forward to helping you with all your real estate needs, whether buying or selling. We are your community experts.
Visit www.boldrealestate.com or call 508-999-9800