We EXCEED Expectations by providing a BOLD EDGE MARKETING PLAN and MORE for your Property!
YOUR SUCCESS IN THE MARKET IS... OUR SUCCESS IN THE MARKET
Here are our 10 proven steps to give you an Edge in the marketplace:
Now, with a plan in place to sell your home, you will need to start thinking about the move to your next home! No worries...BOLD is dedicated to reducing the stress of your move with the following that we offer to our clients:
MEET THE BOLD BUS!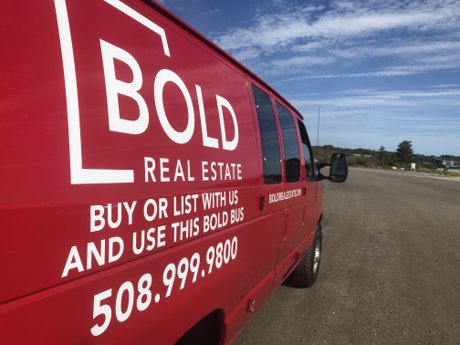 Buy or List with Us and Use this BOLD Bus!
That's right! We bought this cargo van so our clients would have extra help with their move. Simply fill it up with your moving boxes and we will deliver it to your new address! We don't want you stressing about the small stuff. We are dedicated to exceeding your expectations and providing more services than any other brokerage!
Introducing our BOLD Bins and Tarps

Packing up a household can be overwhelming. To help alleviate some of your stress, we will provide you with red BOLD bins and tarps for you to fill with unwanted items that you don't want to move to your next home. We will pick them up and donate, or re-purpose, those items for you! Now you can just focus on packing up the things you want. It's that easy!